Why not increase the joy, and moose quotient in your life?
Oh, Canada!
How do we love thee, let us count the ways!
Who Wouldn't Want To live In Canada?
The fact is a lot of us wish we could, but don't know how to do it.
Whether you're contemplating becoming an expat for a higher quality of life or considering a job offer, we're going to give you all the information you need to finally stop hating your life, and move North.
Ok, that's a bit extreme…
Truthfully, you may not hate your life now, and if you do, just moving to Canada won't fix it.
However, if Canada is right for you, there's no way it won't increase the happiness in your life. And that, my friends, is a great reason to move there.
That's not even close to all Canada has to offer!
What Canada Can Offer You
First of all, Canada is happy. Like…really happy.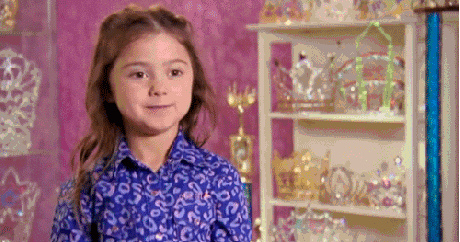 Via GIPHY
Canada is the number 7 Happiest Country in the world. The U.S. and the U.K. come in at 18 and 19, respectively. That's moving up 11 spots on the happiness list.
And then, there's the Northern Lights: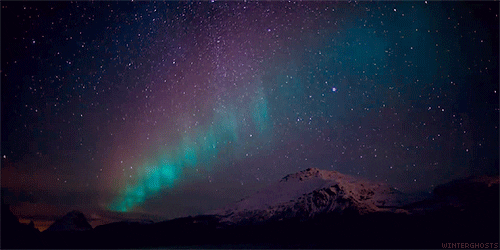 Via GIPHY
The open, friendly, fun-loving and welcoming of the Canadian people is inviting.
The genuine love of humanity and their uncanny way of transforming any statement into a question, with their cheerful, additional "eh?" at the end of every sentence is comforting.
And, as an aside: People often say that every Canadian is born with a hockey stick in their hand. They're also ever polite and easygoing. And, as a whole obsessed with hockey.
It makes perfect sense. They're only human after all.
All of that anger has to go somewhere, right?
If you are still on the fence, here are even more great reasons to head North of the border.
Canada is blessed with some of the most diverse and spectacular landscapes in the world:
Image CC by SA-3.0, by Saffron Blaze, via Wikimedia
Such as the depth of Niagara Falls in Ontario
Image by Gorgo
The richness of the Banff National Park in Alberta
Image CC-SA-1.0 by Leonard G., via Wikimedia
The captivating Capilano River in British Columbia
Image CC by 2.5, by Josyan Pierson, via Wikimedia
The height of Quebec's Laurentian Mountains
What's a snow flurry or two in July compared to all that scenery!
The Natural Wonders Of Canada Can't Be Denied
The chill of icy tundras, wide-open prairies, rocky mountains, and dense forests create a pleasant and lively ecosystem. Different biomes are the home to many unique plants and animals.
Such as the majestic moose which genuinely need to be seen to be believed:
Ok, so, it's not ALWAYS majestic…
Who could forget the maple syrup!
Everybody loves that wonderful sweet, nutty, and sticky succulent delight, straight from the sap of a living tree. The maple syrup is obviously the number one reason on the list. But I had to lower it for more shock value.
Starting At The Beginning
Now that you are entirely convinced, let's go over the other reasons to move to Canada.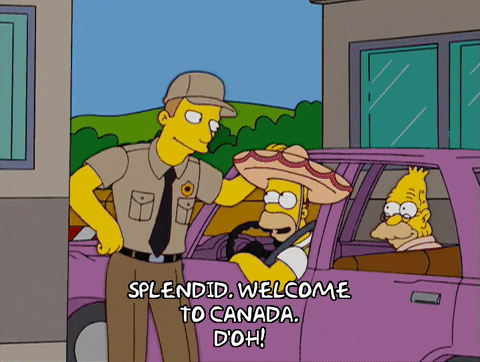 Moving to another country is always a bit difficult, but we can help you with your goal to get to the tundra without unnecessary stress. And while we are at it, let's face the truth:
My job was easy because I never needed to win you over in the first place. This fantastic country had already entranced you from the very beginning, even before you ever opened this article.
Ok, if you're not actually convinced yet, don't worry, we have a lot more information to come.
Now, on to the journey!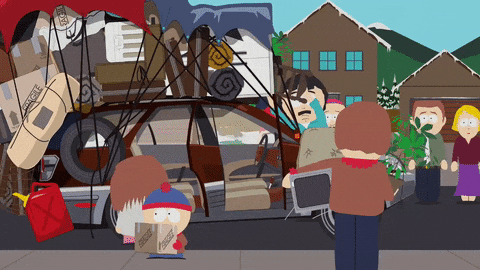 Curves ahead…
Moving can be fun and exciting.
It can also be filled with a lot of twists and turns, making it frustrating and scary at times. When you decide to move to any new location, it takes a lot of preparation, planning, and patience.
There are many different things to take into consideration in advance of making such a big move, whether you are alone or moving with your family.
Canada by the numbers
First, let's go over the basics, starting with the statistics of the country as a whole. It is smart to learn all the facts and everything that you can before deciding to move to a new country.
Ready?
Canada is made up of 3 expansive regions housing 10 provinces. They have a total population estimated to be around 36.29 million people.
That doesn't really give you the SCOPE of this country though:
The three unique regions of Canada cover five different time zones.
The southernmost edge of the country shares the northern border of the U.S., and it stretches all the way from the Atlantic Ocean to the Pacific.
The country then spans North, well into the Arctic Circle.
Actually, let's help you get a mental picture of the size we are talking about here.
The image below is a screen capture taken from the site TheTrueSizeOf.com, showing the true size of Canada by allowing us to drag the country's outline over the U.S.:
Image via TheTrueSizeOf
Here are some basic facts you need to know:
Type of currency used: Canadian Dollars (CAD $)

The capital of Canada: Ottawa

Official languages used: English and French

Largest cities in Canada: Toronto, Vancouver, and Montreal
While some countries are focusing more on building walls and keeping their borders closed to most immigrants and refugees, Canada is welcoming to its visitors and potential new citizens.
How welcoming?
The estimated total of current expats living in Canada close to 6.8 million.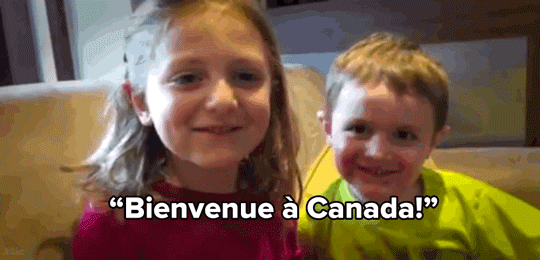 Canada is in the process of carrying out a constant increase in its immigration levels.
Between the end of 2017 and the end of 2020, the Canada immigration plan has targeted an estimated one million new permanent residents into the country.
The list below is just an approximate calculation to give you a general idea of the expected immigration numbers that will relocate to Canada over the next 3 years.
Expats from:
United States of America: 850,000

Australia: 35,000

United Kingdom: 115,000
Reputation matters!
Canada has a sterling international reputation, being ranked either number 1 or 2 internationally for a stunning 6 years. Though they fell in rank as of 2018, they're still in the top 10 most reputable countries in the world, at number 7.
Nice going, Canada!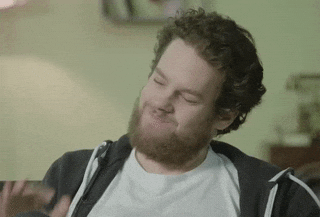 The country has earned that great reputation for its high standard of living, spectacular scenery, and excellent employment and educational opportunities.
The average cost of living in Canada
Because Canada is so huge, there really is no "exact" range that we can give you. Each unique province, in each territory, has its own costs. Below is a broad idea of what you can expect to pay, on average, when living in Canada:
Average worker salary: CAD $24,000 (U.S. $18,131)

Estimated monthly rent: CAD $900 (non-city)

Estimated monthly rent: CAD $1,200 (city)

Cost of basic utilities: CAD $105
Image via Pixabay
Remember: You must take the province you are planning to move to into consideration.
Here's what we've found:
It should be no surprise that the larger a city is, the more expensive it is to buy or rent a home. That would easily make Vancouver, Toronto, and Montreal the most expensive places in that category. What you might not know is that even though the cities are more expensive to buy a home in…
It does not mean that they have a high cost of living. Confused?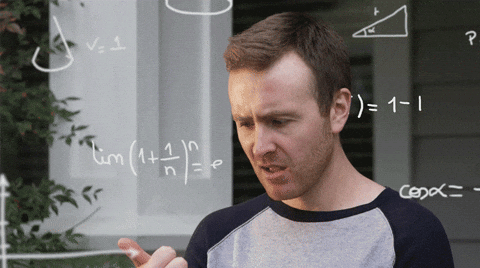 Let me break that down for you:
For example, in a smaller city like Charlottetown, the cost of buying a house is far less. But at the same time, the cost of groceries could be more expensive than in Montreal.
Below are just a few examples of the different costs that you will want to consider.
On average, in cities:
Daily public transportation: CAD $3.15

Average fuel cost: CAD $4 per gallon

Price of an average restaurant: CAD $15

Typical cinema ticket: CAD $13

Cost of internet service: CAD $52
Image via kmassproperty
If you want to learn more and get a detailed list of the current pricing for each separate province, you can visit Expatistan. This site is full of information and keeps up to date changes in the current prices for each area.
It won't teach you what you need to know to move, but may be able to help you choose the right province for you. We'll give you more information about the provinces below, so you can narrow down your choices.
Canadian currency
The currency used in the above estimated average costs of living is in Canadian dollars.
If you look at the exchange rate today, $1 CAD is equal to $0.75 USD. But this can and does change regularly, due to fluctuations in the markets.
It can be a little confusing, but there is no need to worry. You can quickly check the exchange rate of any currency you need by using a decent currency calculator.
Wondering what it looks like? 
Oh, and Canadian money is plastic.
Yes, really…
Canada has traded in its use of the traditional paper money and replaced it with plastic. No, I am not just talking about credit cards! The Bank of Canada renewed the nation's paper banknotes with currency made from a synthetic polymer plastic.
You might be asking yourself, why plastic?
There are many practical benefits of using plastic currency instead of paper. First, it's easier to keep plastic money clean, and it's durable.
How durable?
It can last anywhere from two or five times longer than the traditional paper.
Image CC by 2.0, by Evan Bench, via Flickr
Second, it is also more complicated to counterfeit, with its challenging to copy transparent numbers, metallic holograms, and other hidden security features.
Just don't leave it out in the sun!
Just kidding.
This new money can withstand 140 degrees Celsius (284 degrees Fahrenheit), making it even less likely to melt than the average paper money.
The Burning Question!
What about cannabis? You know you want to know.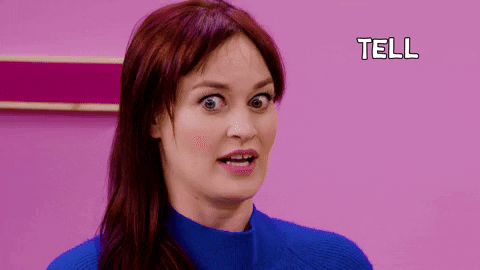 According to the New York Times, the 2018 end of weed "prohibition" in Canada brought their people a lot of joy. And lets you grow your own:
Under Canada's new federal cannabis act, adults will be allowed to possess, carry and share with other adults up to 30 grams of dried cannabis, enough to roll roughly 60 regular-size joints. They will also be permitted a maximum of four homegrown marijuana plants per household in most provinces.
So, pro or con, if you have a strong stance on marijuana, this is something to take into consideration.
But now, let's get back to the other natural wonders in Canada.
It's the climate, eh?
Even if the sun could melt plastic money, it wouldn't be very likely to happen in Canada.
In fact, the highest temperature that was ever officially recorded in the country is 45 degrees Celsius (113 degrees Fahrenheit). That said, it has only ever reached that high once, way back in 1937.
On average the highest temperature you should expect once you learn how to move to Canada would be closer to around 20 degrees Celsius (70 degrees Fahrenheit).
The weather and temperature in Canada will vary wildly depending on where you are.
It bears repeating: Canada is a massive country.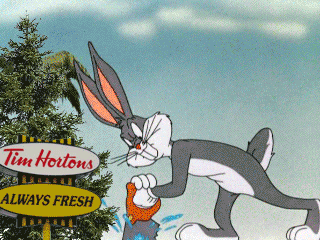 The harshest of winters and coldest areas are located at the highest tip of the region where winter temperatures usually remain around minus 30 degrees Celsius (-22 degrees Fahrenheit) and sometimes even colder.
As the world turns…
Canada experiences four distinct seasons of, winter, spring, summer, and fall. But the climate and intensity of each season will be different throughout the country.
For example, a season spent on Prince Edward Island would not be the same if spent in a separate province like Alberta or Ontario.
However, in general, we don't recommend moving there in the depths of winter.
The months of January and February are the coldest, with temperatures dropping somewhere from between negative 5 to negative 10 degrees Celsius, (23 to 14 degrees Fahrenheit) and sometimes even more frigid.
Did I mention all the snow?
Snowy Canadian landscape Image via Pixabay
Oh, and that extends right into March….
With severe wind chill, it can even feel more like negative 20 degrees Celsius (-4 degrees Fahrenheit). It will remain decently cold in the early days of March. But as it gets closer, moving into Spring, the temperature will gradually warm up.
But this is what you are looking for!
April and May are the months blessed in the most comfortable weather with temperatures averaging from 5 to 15 degrees Celsius (41 to 59 degrees Fahrenheit) and making these months the best time to move.
The summer months
Image via Max Pixel
Technically, July, August, and September are considered to be hot with temperatures in the 20 to 25 degrees Celsius (68 to 77 degrees Fahrenheit) range.
Although a close Canadian friend of mine once sent me a photo of his car completely covered in snow, in July.
Fall glory
The temperature usually starts to drop back down into the mid-teens once it hits October and turns into autumn. It only continues to get colder from here on out as it transitions to winter all over again through November and December.
Image via Graham-H
Keep in mind that the weather is always unpredictable and the temperatures are subject to change depending on the area and nature itself. So it is advised to bring a diverse selection of summer and winter gear when you are ready to visit or move to Canada.
Now, down to the brass tacks:
Move To Canada In 3 (Detailed) Steps
Approximately 250,000 people make a choice and move to Canada every year. Many people see it as a land of new opportunity, fresh air, and the most secure place to raise a family.
Because the government of Canada has been so welcoming to new arrivals, there are multiple paths to make legal immigration less frustrating.
Source: Statistics Canada, Census information, 2011 to 2036. Reproduced and distributed on an "as is" basis with the permission of Statistics Canada.
Knowledge is power.
I cannot stress the importance of researching everything that you can before you proceed with your move, especially when it comes to making such an intense life-altering choice like moving to any new country.
In fact, you may want to speak to an immigration lawyer first. Many offer free assessments as to your eligibility.
But, you can do it on your own.
Here's how.
Step 1: Do your homework, and get prepared
Home is where the heart is, but what if your heart doesn't know where that is? DUH, it's Canada! Well, we need to narrow that down just a little further…
While it's true that Canada is known for its overall high quality of life, the country is made up of several different areas. Each of the 10 provinces offers a variety of unique living options and characteristics.
In order to find your perfect new home, you must determine what is most important to you and your family.
It comes down to your family's needs:
Do you want to live in a high populated city or is a smaller town more your style? Do you require good internet to do your job, or do you prefer to live in rural areas?
It can be intimidating at times, but all the effort is worth it in the end. 
Consider the factors listed below.
Take note of the climate changes, the population, and the employment options of each area before you decide.
All about the 10 provinces of Canada:
Alberta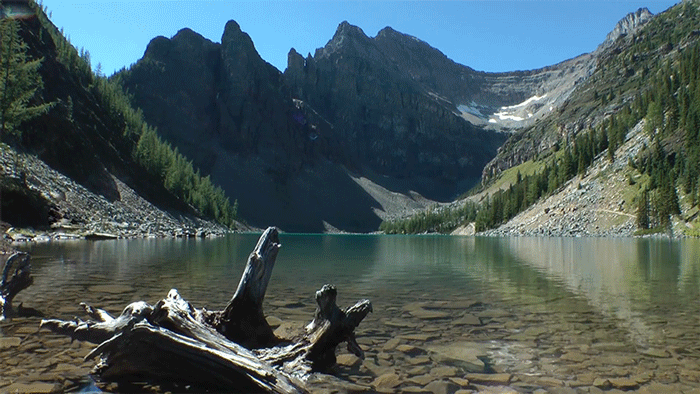 Via GIPHY
Driven by oil, forestry, and tourism, Alberta is heavily populated and has a secure and robust economy. Boreal forest with vast open plains and majestic mountains and lakes adorn most of Alberta.
| Location : | Western |
| --- | --- |
| CAPITAL : | Edmonton |
| Estimated population : | 4,068,000 |
British Columbia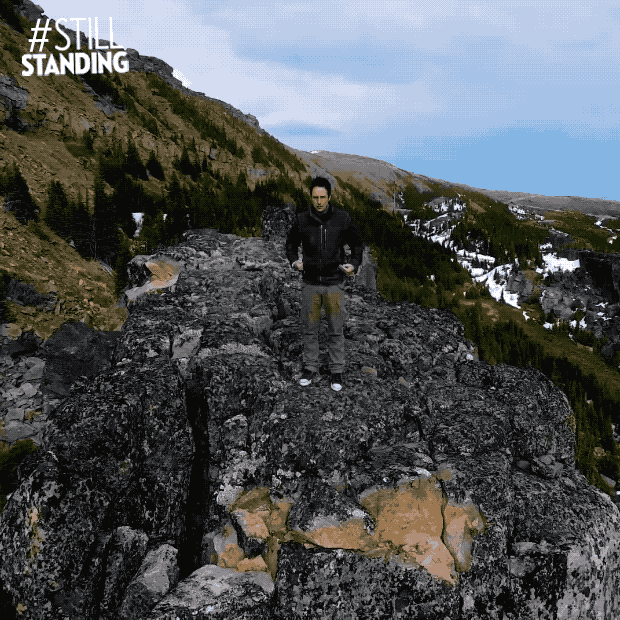 Via GIPHY
British Columbia is the 15th most populous metropolitan region in the country. The region is known for it's rainy and subarctic climates and is mainly dependent on industry jobs such as logging and mining and construction.
| Location : | West coast |
| --- | --- |
| CAPITAL : | Victoria |
| Estimated population: | 4.8 million |
New Brunswick
New Brunswick, Canada Image via Max Pixel
Set on the Atlantic coast of North America, New Brunswick is a major center of tourism. Most of the region has a humid climate although the northern regions can reach into subarctic temperatures. It's upstanding economy mostly deals with forestry, fisheries, and agriculture.
| Location: | Eastern |
| --- | --- |
| CAPITAL: | Fredericton |
| Estimated population: | 752,000 |
Manitoba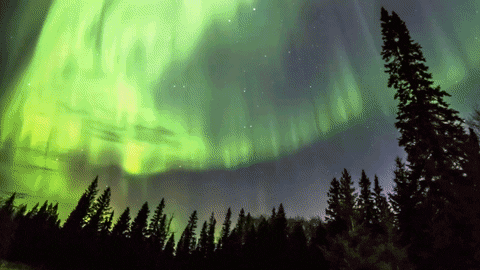 Via GIP??HY
Known as one of the prairie provinces, Manitoba economy is mainly dependent on tourism and natural resources, relying on industries like forestry and agriculture. Most of the area is subarctic although it has some warmer and humid regions in the southernmost parts.
| Location : | Longitudinal center |
| --- | --- |
| CAPITAL : | Winnipeg |
| Estimated population : | 1.3 million |
Newfoundland and Labrador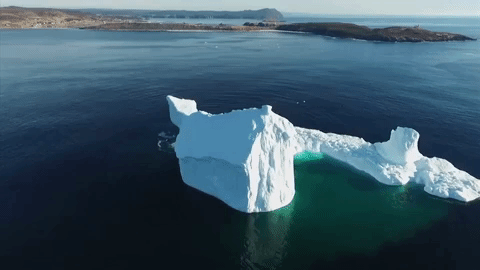 Via GIPHY
The population of this province split with most people residing on the island of Newfoundland rather than the mainland of Labrador. Reason for this is because of the island's warmer humid climates in opposed to the subarctic of the region. With its collapse of fisheries, the Newfoundland and Labrador rely on its oil refining, mining, and tourism.
| Location : | ?Eastern |
| --- | --- |
| CAPITAL : | St. John's |
| Estimated population: | 528,000 |
Ontario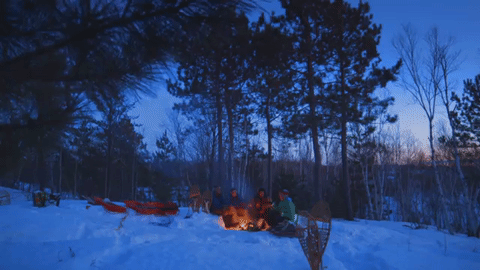 Via GIPHY
Ontario is home to approximately 40% of the country's population. It is built on a strong economy, specializing in finance, education, and the sciences. The northern half can be rather cold with the southern parts mainly continental, with warm summers.
| Location : | East central |
| --- | --- |
| CAPITAL : | Toronto |
| Estimated population : | 13.5 million |
Nova Scotia
Via Graham-H
Located on the Atlantic coast, this densely populated region is the second-smallest province in Canada. Most of the Nova Scotia climate is warm and continental making it a very comfortable place to live. The economy has lagged a bit behind in terms of growth and mostly relies on aerospace, agriculture, and fishing.
| Location : | East coast |
| --- | --- |
| CAPITAL : | Halifax |
| Estimated population : | 925,000 |
Quebec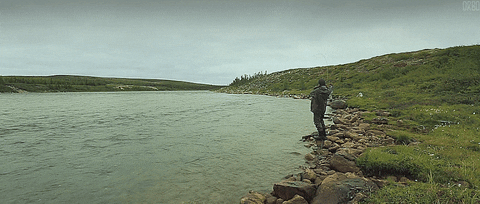 Via GIPHY
Boarded to the north by Newfoundland and Labrador, Quebec is the largest of the eastern provinces. It has a sound economy based on aerospace, IT, and sciences. With its expanding size, the climate varies depending on the different parts of Quebec. Most of the southern regions are continental, with the middle blanketed in tundra and the northern parts more subarctic.
| Location : | Eastern |
| --- | --- |
| CAPITAL : | Montreal |
| Estimated population : | 8,165,000 |
Saskatchewan
Located in the middle of Canada, the province of Saskatchewan has a diverse economy based around forestry, agriculture, hunting, and mining industries. The excavation of Uranium is a substantial source of the province's revenue. The climate varies with the northernmost half of the province subarctic and the southernmost more continental and semi-humid.
| Location : | Center |
| --- | --- |
| CAPITAL : | Regina |
| Estimated population : | 1,090,000 |
Prince Edward Island
Prince Edward Island is one of the less populated provinces of Canada and has a reasonably comfortable climate throughout most of the year. With low crime and low housing costs. The province economy is home to aerospace and bioscience, with several IT and video game development industries based there.
| Location : | East coast |
| --- | --- |
| CAPITAL : | Charlottetown |
| Estimated population : | 144,000 |
Step 2: Applying for your Canadian visa
All foreign governments issue visas to immigrants as a form of official proof that the person has permission to enter a specific country. Without the proper permit, countries will not hesitate to turn you away.
Make sure to apply for residency as soon as you have decided where in Canada you want to move.
It's important that you move quickly, so you can start waiting:
Sometimes it can take up to six months before you will get any response. So don't wait a week or month before you want to move.
Autumn in Canada
Typically, you can apply for your visa online by visiting The Government of Canada website. You can also choose to print and mail it or hand deliver it to your local consulate.
Incidentally, if your application gets denied for any reason, there are no appeals.
Instead, you will have to go through the application process again. But you can only reapply if your situation changes in a significant way that meets Canada's standards.
Let's dig a little deeper into this.
The different types of legal residency visas
Canada offers several different visa applications for immigrants.
So make sure that you choose the one that is most relevant to your particular situation.
For example, if you plan to move to Canada in order to be a caregiver for a resident of the country, then you will need to fill out the application specifically for that reason.
It is important to pay for your application fee in full at the time of completion. Failure to do so will delay the process time.
Canada's permanent resident visas:
Express skilled worker class

Family sponsorship program

Refugees and asylum

Live-in caregiver program

Quebec selected skilled workers

Provincial nomination program
When applying for full citizenship in Canada, an imperative, but often overlooked thing to go over are the different types of legal residency that Canada accepts. There are several options to read over and look through.
Check the prices and see which one of the residency options apply to you.
Each application varies in price but you no matter which you apply for, you will be charged a $490 CAD for a right of permanent residence fee for each adult.
There is no right of permanent residence fee applied to children.
The most common of the visas
Express skilled worker class. With the word "express" being part of the title, it comes as no surprise that the express skilled worker class is considered to be the fastest and most effective way for a single person to gain Canadian residency.
This is the most popular method used by most people.
Immigrants who want to apply under this category must have experience of at least 12 months of full-time management, professional, or other skilled trade work job.
The exact amount of money that you will need for the Express Entry will depend on your situation. But, in general, there are two major costs associated with this type of application:
Processing fees

You:

 $550 CAD

Your spouse and each adult family member:

 $550 CAD

Each dependent child:

 $150 CAD
Bringing the brood
Another commonly used form of Canadian citizenship is if a family member or spouse is already a permanent resident within the country. It's called the family sponsorship program.
The only requirement is for your spouse to be over the age of 18, and you will both need to prove that your union is standing and that you were not married only to gain residency.
The cost for this type of residency is slightly less than all the other forms of applications.
Sponsorship fees

Sponsor:

$75 CAD

Adult member being sponsored:

 $475 CAD

Each dependent child being sponsored: 

$150 CAD
Additionally, residents of Canada who adopt a baby or child from another country can legally sponsor the child's residency without question.
Seeking a safe place
Canada is also very lenient towards refugees and asylum seekers who are fleeing their home country to seek safety.
The refugees may apply for Canadian residency once completing the refugee application. Refugees are responsible for paying for travel documents and transportation costs when seeking residence in Canada.
Assistance with the application fee and cost of relocation may be covered through sponsorship to support the move.
Taking care
Image by Geralt
Caregivers who are planning on moving to Canada with the primary purpose of caring for a Canadian resident may apply for a caregiver visa.
To apply for this type of visa, you must meet some prior requirements such as training and work experience in the specified field. You will also need to provide references from former employers.
Your new employer is responsible for paying all fees for your recruitment services.
Quebec's special visa
This type of residency only occurs when the Federal Government of Quebec chooses to sponsor you for a particular reason.
It is intended for the students, business people, families, and refugees who only want to move to Quebec. Applicants must apply for a "Certificat de Selection du Quebec."
Certificate fees

Principal applicant:

$390 CAD

Your spouse and each adult family member: 

$150 CAD

Each dependent child: 

$150 CAD
The other way in!
There is also a provincial class residency which is similar to the Quebec category, but it deals with a particular province instead. Provincial class sponsorship is possible.
It is usually very rare for this type of residency to get offered though. The required fees for provincial nomination share the same cost as the express workers' program.
Processing fees

You:

$550 CAD

Your spouse and each adult family member: 

$550 CAD

Each dependent child: 

$150 CAD
The island of Cape Breton, Nova Scotia, is currently offering the Provincial class of residency.
All counties of Cape Breton Island are showing a significant population decline. The scale of a decline like this has a negative impact on every organization in the community.
For Nova Scotia, the vast majority of immigrants choose to live and stay in the capital region. Only a few dozen immigrants ever make their home outside of Halifax.
The level of immigration to the island needs to significantly increase in order to stabilize the population.
Cape Breton is known for its beauty. The island is home to some of the most amazing and breathtaking landscapes you will ever see, which is why a lot of people are drawn in by its cultural Celtic, Aboriginal and Acadian feeling.
It is the home for nature enthusiast and offers all forms of outdoor entertainment.
Connected to the mainland of Nova Scotia via a causeway, the island is like a hidden paradise. Tucked away from the rest of the world in its own protective time capsule.
Cape Breton inspires a great respect and understanding of its heritage and is a good place to raise a family. The schools on the island stay dedicated to providing children with a sense of community.
The island is also known to be one of the most reasonable places to live in Canada. You won't find a cheaper place to buy a house than in Cape Breton.
Cape Breton urges anyone who is planning or wanting to relocate to Canada to come see what it has to offer.
Check your eligibility
Are you eligible to move to Canada?
One of the most important things you must check before you proceed with the application process is to make sure, without any doubt, that you are eligible.
Canada might be welcoming to most people, but that does not mean it will allow just anyone to cross its borders.
Here's what you need to know:
The country is best known for being a haven for everyone and prioritizes in keeping its people safe. So it is reasonably strict when it comes to ruling out any and all possible risks and dangers before you are allowed to enter.
Below is a selection of the many reasons that Canada might deny your application request and what you can do to prevent it from happening again.
Canada strictly maintains three standard inadmissibility categories:
Your health can disqualify you, here's how
You might be requested to take a medical exam when trying to gain entry into the country. Some health issues concern Canada and might prevent you from entering.
You will get denied if you are considered a danger to public health and safety.
If you are diagnosed with an infectious disease or have been in close contact with someone who has an illness that could create endangerment and affect other people living in Canada you will get denied.
Some diseases that fall under this category include, but are not limited to, the measles, influenza, active tuberculosis, and severe types of hepatitis.
This is some heavy stuff, let's take a look at the Toronto skyline:
Ok, back to the things that can stop you…
Other known non-communicable health problems that result in: irrational or violent behavior, loss of control, or sudden incapacity are all considered dangers.
For example, bipolar disorder and schizophrenia could be grounds for medical inadmissibility.
But that's not all:
People who do not have a permanent resident spouse or family member sponsor can also be denied residency if their treatment is excessive and could create a drain on the Canadian healthcare system.
Bad boys, bad boys, Canada has a message for you
Canada has extremely strict laws when it comes to someone with a criminal history.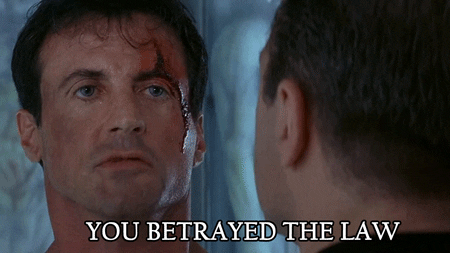 It is extremely careful and precise and usually does not allow immigrates with any type of criminal record or ill intention to cross the border. Although in some cases, minor crimes might be subject to get dismissed depending on how bad of the offense.
Keep in mind that if you have been convicted of a DUI (driving under the influence), you might not be able to enter Canada.
Human or international rights violations are the more severe offenses that will get you turned away from the borders of Canada.
They are high-risk security reasons involving espionage, acts of violence and terrorism, or by committing any act considered to be a crime against humanity.
You will also get denied if you are found to be a member of such an organization that is involved in any of the actions listed.
It is always best to keep your record clean.
Failure to follow any of these rules and regulations will result in the possibility of you getting deported even if you have already been accepted.
In the case you do receive a removal order and are deported, you are allowed to regain entry to Canada by obtaining authorization to return by completing the proper documents.
Other inadmissibility reasons you should be aware of when applying for residency in Canada
If you are found to be guilty of withholding relevant information or providing false information during or after your application, you will be flagged for misrepresentation and will automatically become ineligible.
Canada doesn't like liars, nobody does.
You may also be turned away from Canada for financial reasons.
You risk the chance of getting denied if you lack the proof of a stable income to support yourself and any family members that you may bring with you.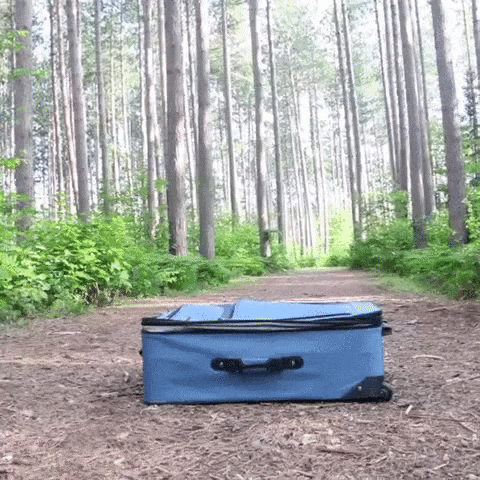 Without the proper proof of income, you may be considered a burden or potential strain on the Canadian government and denied entry as a result.
If you are attempting to enter the country with an Inadmissible family member, you will not be allowed over the border of Canada. That is any family member who was previously denied or deported from the country for any reason.
Calgary Skyline, via Pixabay
And lastly:
If you violate the conditions with any part of the IRPA (Immigration and refugee protection act). The immigration and refugee protection act deals with those individuals who disrespect the rules by staying longer than they are allowed.
This violation also applies to people who work or study without the proper permits. Permanent residents who leave early without living in Canada for the required amount of time are also in violation of the IRPA.
Do remember to keep in mind that this information is for reference only, and is not intended to determine your personal situation or admissibility into Canada.
Step 3: What to do while you wait
Once you have completed everything that is required and your application has been sent off for approval, it is time to take a moment and breathe. Yes, just breathe.
As it was stated earlier waiting for a response can take an extended amount of time, but that doesn't mean you should just forget about it. Take this time to prepare and continue to research.
There will be a lot of important things for you to consider when you do receive your visa and begin to pack up. Things like making copies of all essential documents can be taken care of early. While you wait for your visa, go ahead and request them now.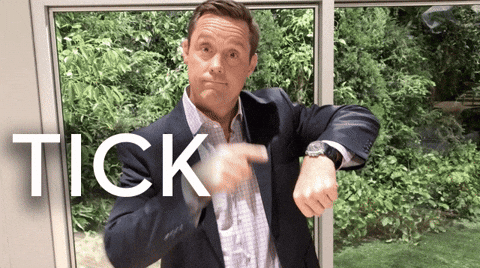 Some papers, just like your visa, will take time to process.
Make sure you are prepared
Canada requires all articles written in the English or French language. If they are not, you will need to have certified translations of them done before you move.
The papers you will need are those relating to personal health conditions, professions, education, ownership certifications, and any other relevant documentation relating to you and your family,
During the waiting period is also a great time to brush up on everything that your potential new home may have to offer. And no, I'm not talking about the country statistics or the cold weather.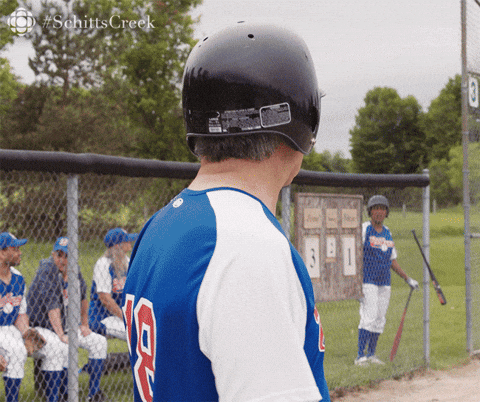 There will be no other perfect time to learn more about the different Canadian cultures such as holidays and special events.
With Canada's diverse and multicultural mix of people, there are too many holidays to list, but you can find all the details for each one at this very informative website.
Before You Leave
Congratulations! I know it seems like months have passed since you sent off your application but now you have your new visa in hand and are ready to go.
British Columbia, Canada Image via ?Max Pixel
Or are you?
I know you are excited. Just seeing that visa show up in the mail could have you ready to take off. Stay focused. There are still a few things to tie up before you make a move into your new home country.
The most important things to take when you move
Image via pspfitness
Remember those documents I told you about while you were still waiting for your visa to arrive?
Make sure that you take all the original or certified copies of paperwork. Any official documents that you and your family may need are essential to bring with you.
Be sure that they have been written or translated in the English or French language.
Contact details and a list of references

Birth certificate

Passport or visa

Driver's license and/or an international driving permit

Personal resume
Rideau Canal Ottawa, Ontario Canada Image CC by 2.0, by tsaiproject, via Flickr
Other important papers might include:
Marriage or divorce certificate. Death certificate if your spouse is deceased

Adoption records if you have adopted a child

Official vaccination records for children

Educational diplomas, documents, and any transcripts that list the courses you took

Medical records and dental records
Personal Belongings:
You will be allowed to take most personal items with you when you move to Canada, but you should try not to overload your baggage.
Only pack the essential items or goods that you feel cannot be replaced once arriving in Canada.
It is wise to do a quick check up on what is and is not allowed to bring into the country. Remember that certain provinces might enforce different regulations.
You can get all this information in full detail and more on Canada's travel website. There is a pretty complete list of what will be allowed for you to bring with you.
The Business Of Finding Work
If you have not already secured a job before moving to Canada, now is the time to do it. There are many jobs and opportunities available in Canada.
And it is essential for you to find work as soon as possible. One of the best places to begin your search online is at the official Canada job bank.
It is on this site where you will be able to learn more information regarding the wages and job opportunities of specific provinces of the regions. With the included user-friendly search engine, you can easily search for any profession and learn what type of qualifications people are looking for.
Learn about Canada's healthcare service
A popular selling point to many people wanting to move to Canada is the prospect of the country's free public healthcare service. It is true that Canadians do not pay directly for health care services, but they do pay through government taxes.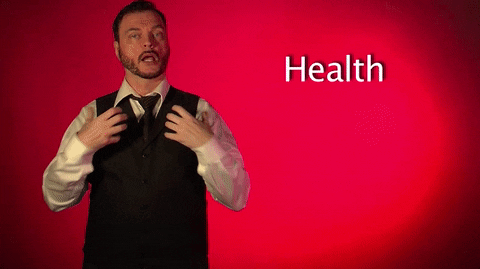 Canada healthcare covers all essential primary care, such as routine doctor visits, hospital services, and some surgeries. It usually does not include specialty doctors, such as dental, vision, or the cost of prescription drugs.
All of these must be paid out of pocket or by purchasing private healthcare to increase your coverage. The good news is that private healthcare plans are usually offered as part of employee benefit packages in many companies.
So be sure to check with your employer before adding additional coverage.
Now, for a peek at the beauty of Canada: 
Image by JamesWheeler
What about new residents?
Although all Canadian citizens and permanent residents are eligible for public health insurance…
…new Immigrants to Canada may not have the same access to services.
At least not at first.
For new residents, the level of available coverage will depend on your immigration status.
The waiting period before health coverage is granted will vary depending on the province but cannot exceed three months.
Provincial Health card
No matter what area you reside, a valid health card will be required to receive any publicly funded health care service. Without this card, you will be expected to pay for all hospital and physician costs.
Make sure that you apply for a free provincial health card as soon as possible.
You can fill out the needed forums online, or at hospitals, pharmacies, doctors' offices, and immigrant organizations of the province in which you plan to live.
Take Care Of Your Finances Before You Move
It is smart to set up an account with a Canadian bank before you leave. It will make it much easier to transfer your funds once you move. Try to avoid bringing all your funds in cash. You want to reduce the possibility of anything getting lost or even stolen during travel.
If you have not already done so, find out other acceptable methods of deposits. Most banks in Canada will accept forms such as bank drafts, money orders or travelers' checks.
Make travel arrangements
Everyone wants their move to go as smoothly as possible.
The less hassle, the better.
But when it comes to traveling across the border into another country things are a little more involved. They can also get rather expensive. There are a few transportation options you can choose from.
Driving across the border Into Canada?
The thought of road trips is fun and exciting. What is more exciting than driving cross country on the open road? Road trips are known for being adventurous and spontaneous but don't forget that this is not a routine road trip.
If you do decide to or have no other option and must make the drive, be careful. Make sure you have enough cash on you to afford any possible tolls along the way. Because there will be tolls.
Keep any and all receipts you might get from making purchases during the drive.
Sometimes a border officer will request to see them.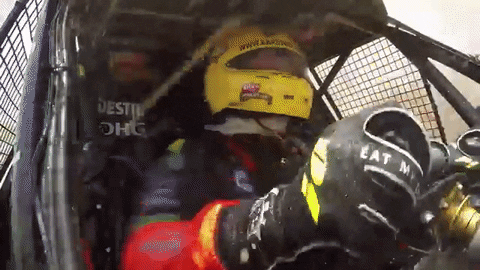 Drivers and passengers must be ready to address the border officer once they reach the line.
You will get asked to hand over your passports and any other form of identification.
Be respectful by turning off the radio and remove anything that would obstruct the officer's view of your face, like sunglasses.
Do not wait before reaching the border services booth. Make sure you have all the required documents out and ready.
As soon as you reach the Canada Border Services booth, roll down all your windows. The border officer will need to have a clear view of what could be in the backseat of your vehicle.
If you are traveling with others, the officer will also need to speak with them.
After looking at the documents, the border services officer will proceed to ask you a series of questions. They will ask you a few personal questions. Such as, "why are you traveling to Canada," and "how long do you plan to stay in the country."
They might even ask you to give them the address of where you will be staying.
Answer all the questions in a direct, mature, and timely manner. Do not question the border services officer. Make sure that you tell the truth and stay on point. Canadians may be friendly but this is not the time to joke around.
Tips For Traveling To Canada By Air
The best way to prepare for your flight into Canada is by confirming all the transportation details in advance. Check online for baggage rules and regulations.
It is beyond question that you need to pre-book your seats. Paying a little extra more for a comfortable seat is also in your best interest when it comes to a longer flight.
Find out what terminal you need to head to and, if you find yourself unsure, check the airport to know which section your airline is likely stationed. It is essential to arrive at the airport early. You do not want to feel rushed and accidentally end up forgetting something important.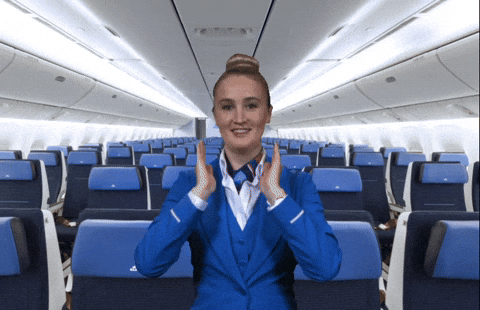 When you are in flight, you can relax. The trip to Canada will be a long one, so you are advised to bring a carry on kit with you. Include items that you might need during the flight. Useful things such as chewing gum, medicine for minor pains like headaches, earplugs, a neck pillow are all good things.
Once you land in Canada, there is still a few procedures left to do. You will get sent to the immigration landing or Voluntary Compliance room. You can easily find your way there by following the signs. While you are there, you will be given a number and will have to wait for your immigration interview.
Just like the border officer, you will get asked several personal questions about your reason for moving to Canada and how long you plan to stay. They will require the address you plan to stay at as well.
Make sure you are ready to answer any and all questions that might be asked during the interview.
After the Immigration interview, you can now proceed to collect your luggage and head to the exit. Don't be surprised when you are greeted by a friendly officer who smiles at you with a reassuring, "Welcome home."
Welcome To Your New Home In Canada!
Upon arriving in Canada your heart rate will slow down, your eyes will light up, and your smiles will last much longer.
Canada is one of the most beautiful, safe, and serene places to ever live. It also can be one of the most amazing opportunities for you and your family.
We have learned much about Canada, its multicultural, diverse, and friendly people. Its beautiful and unforgettable landscape. But there is so much more that isn't taught but only experienced.
Beautiful Canada, Banff via Max Pixel
If Canada was a painting, it would be a beautiful mosaic of different people with various ethnic and diverse social lives. Who, no matter their differences stay united through the value of community and love for their country.
Moving to a new country can be one of the most exciting and terrifying things you may do in life. But every day you must make a choice. You either work to make your dreams the reality, or you keep on dreaming them.
Oh, Canada,
It has been a long trip, hasn't it? It has taken us a lot of time, research and, most of all patience to get here. But we made it. We finally made it home, to you.
Do you have any advice for aspiring expats, or a favorite province? Let us know down in the comments!